Owner Director, Photographer, Cinematographer – Gareth Thomas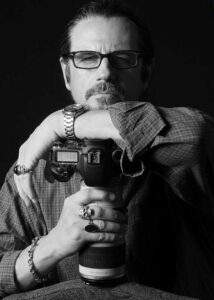 In the mid 2000's, already a seasoned photo-journalist, Gareth decided to bring his multi faceted skill-set to the world of events photography.
He had already completed many years of photo assignment work for Global News Outlets such as The Daily Mail, People Magazine, The New York Post, Bunte, Paris Match to name a few, while running his own photo agency with more than 60+ contributing photographers Worldwide, while honing his business skills, and accumulating almost a million photo and video news-assets.
"Photo-journalism is largely about being in the right place at the right time…..every time' he says, "and delivering high quality images that tell a story and create an emotional response, often under pressure, sometimes with seconds to spare".
These abilities quickly led to Gareth's ever expanding list of satisfied corporate clients such as Nissan, Sleep Number, The Home Depot, Royal Caribbean. See more here.
Gareth, like all business owners, regularly spends time researching competitors online, and he repeatedly spots that the top tier of corporate event photographers online today seem to have one thing in common. They have all been in photo-journailsm at one time or another, and are rarely wedding photographers just "picking up trade".
Prior to the photo industry, Gareth was a World Touring Musician with number one selling act "Doctor And The Medics, and Bermudan singer song/writer "Heather Nova" to name a few, and still counts live music performance as his top leisure activity.
"On tour, you learn to never be late for showtime, and to always have a bright and breezy attitude with everyone onsite. And on stage in front of thousands, you learn that applause only comes to those who give 110%", as Gareth gives of himself in everything he does.
Whether he is fading into the background at a lo-key corporate dinner event in Miami, or hanging on for dear life while shooting off the back end of speeding motorboat at an incentive event in Cancun Bay, you can rest assured that he will "get the shot".
In addition, three years Promotional Event Management with companies like Red Bull and Holsten Pils developed Gareth's deep insight into marketing & branding, and inside understanding of experiential events, brand activations, awards events, conventions, expo's and more.
Finally, and most recently, Gareth is now an officially accredited Formula One Grand Prix Photographer. As a member now, of one of The Worlds most exclusive and fast paced sports photo communities, he covered The 2022 Miami Grand Prix and is looking forward to the 2023 event.
Gareth is equally comfortable documenting your event photographically or videograpically, to matching standards of excellence.